When Revealed: Discard cards from the top of the encounter deck until a Technique attachment is discarded. Reveal that card, then resolve its "Special" ability.
Boost:
"I'll never be finished until I've gotten what I want." — Nebula
Galaxy's Most Wanted #101. Nebula #19-20.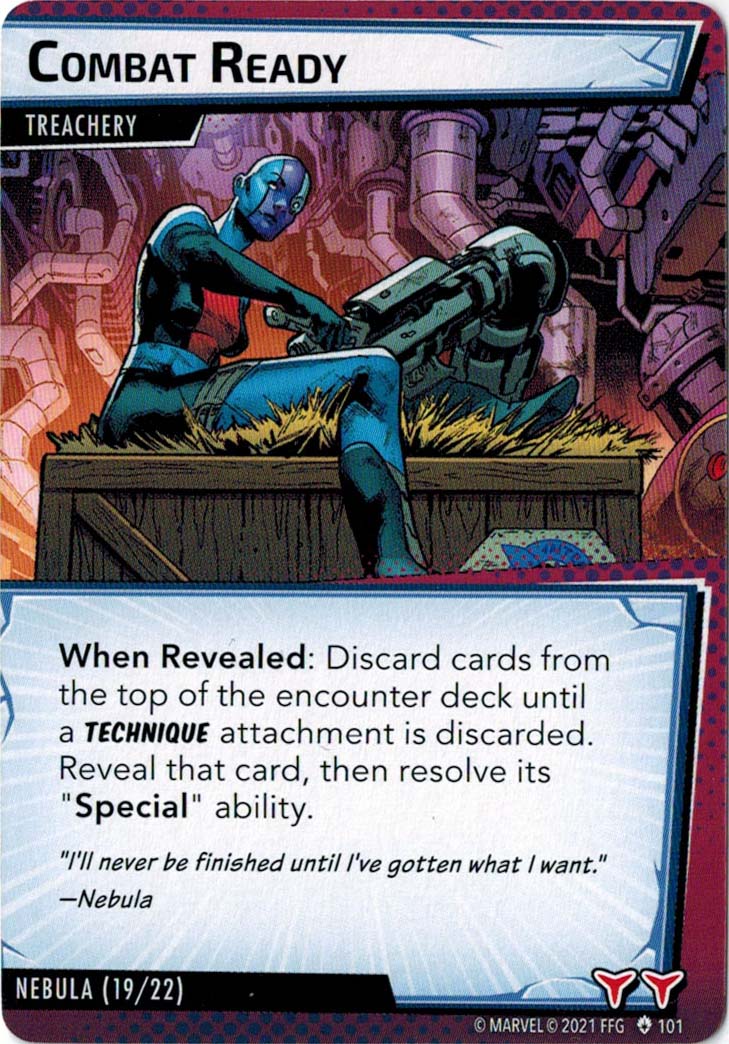 No review yet for this card.