Upgrade
Tech. Weapon.
Cost: 3.
Resource:
Restricted. Enters play with 2 charge counters on it.
Hero Action: Exhaust Rocket Launcher and remove 1 charge counter from it → choose a player. Deal 2 damage to the villain and each minion engaged with that player.
Galaxy's Most Wanted #37. Rocket Raccoon #12.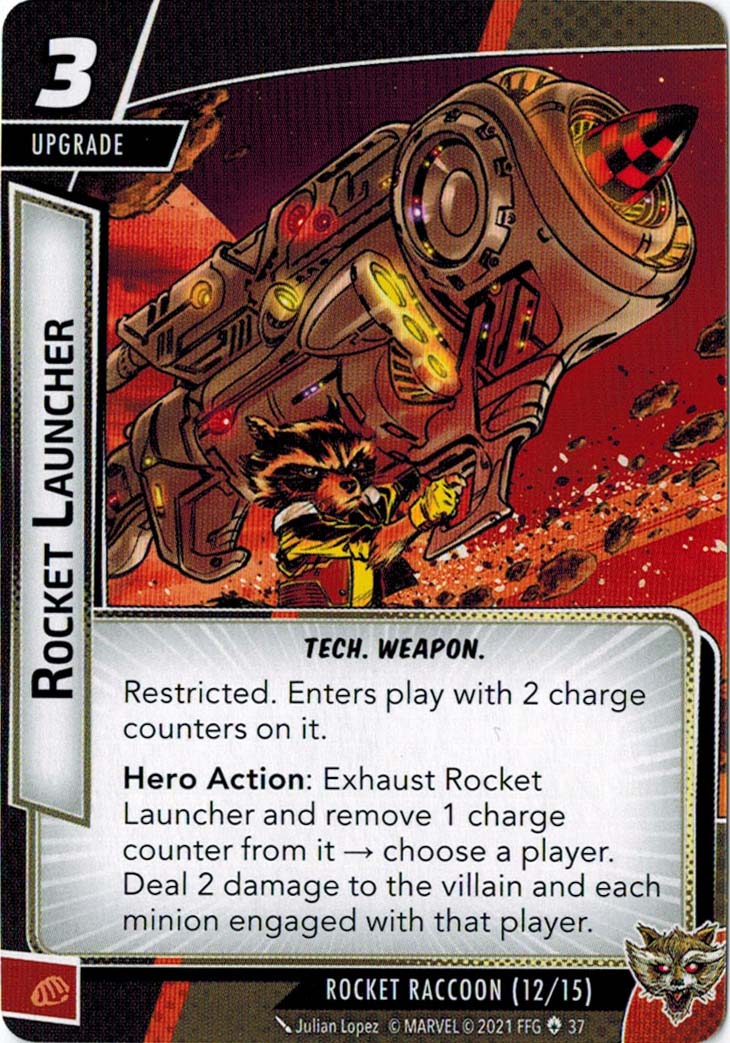 No review yet for this card.