Upgrade
Superpower.
Cost: 1.
Resource:
Hero Interrupt: When Groot makes a basic attack, remove 1 growth counter from him and exhaust Vine Spikes → Groot gets +2 ATK for that attack.
"We get it, you're Groot." — Rocket Raccoon
Galaxy's Most Wanted #11. Groot #15.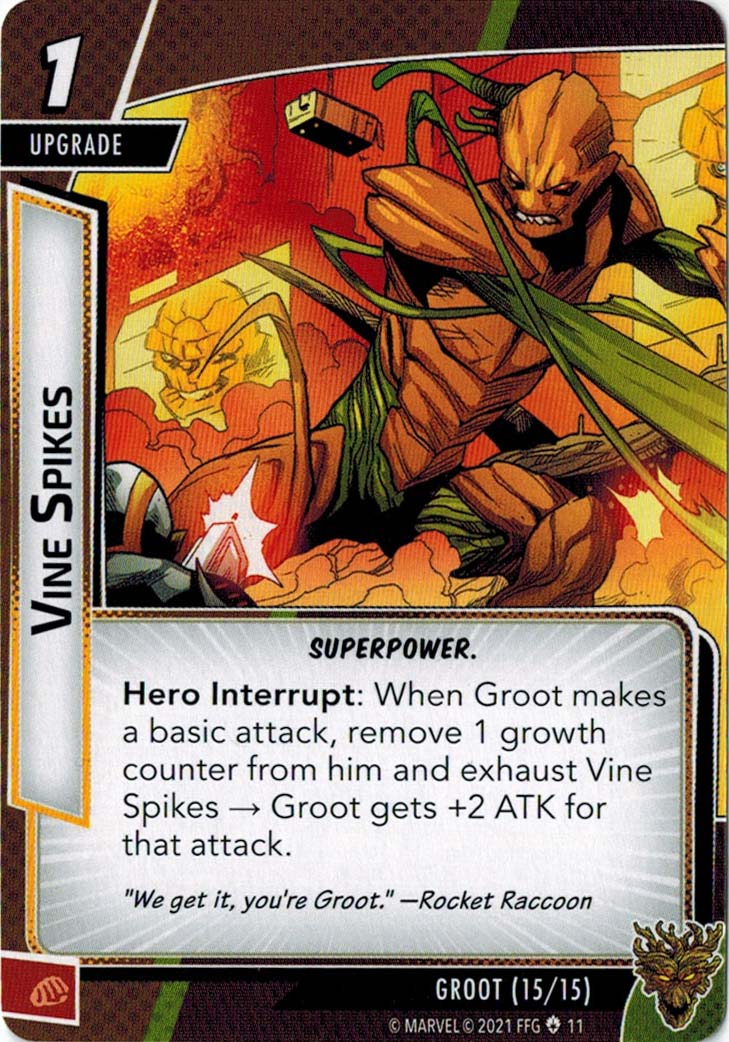 No review yet for this card.