Support
Persona.
Cost: 1.
Resource:
Alter-Ego Action: Exhaust Agatha Harkness → look at the top 3 cards of your deck. Add 1 of those to your hand and place the rest on the bottom of your deck in any order.
"Don't let your anger get the best of you, Wanda."
Patrick McEvoy
Scarlet Witch #7. Scarlet Witch #11.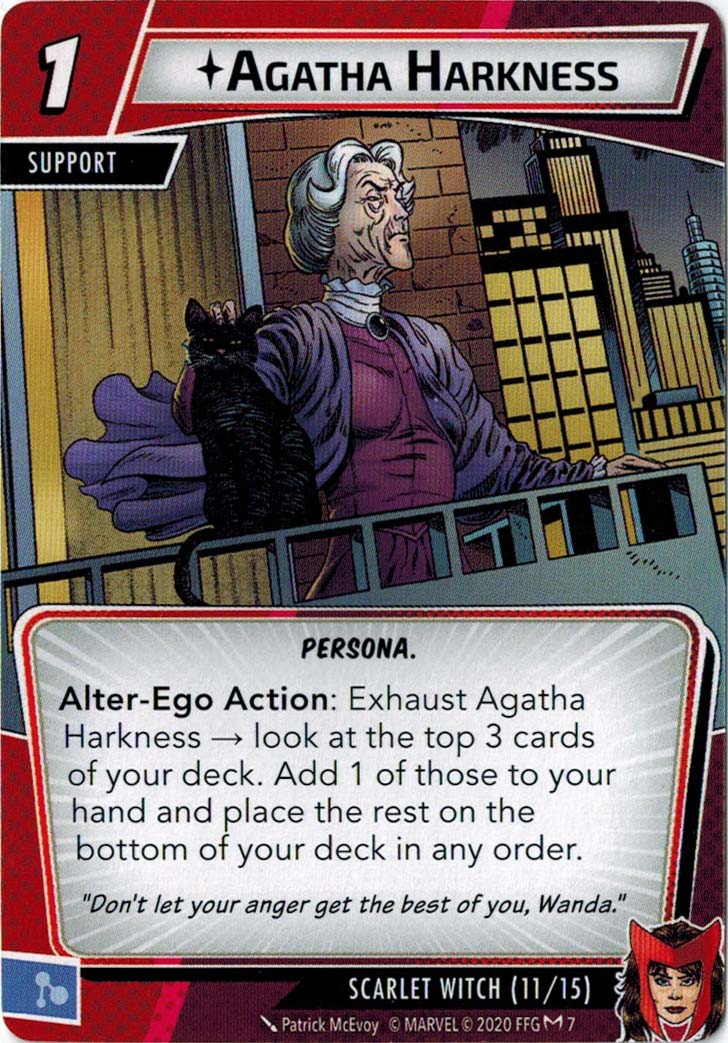 No review yet for this card.