Minion
Brotherhood of Mutants.
Attack: 2. Scheme: 1. Health: 4.
Incite 2. (When revealed, place 2 threat on the main scheme.)
When Revealed: Each player must choose to either take 2 indirect damage or exhaust their identity.
(Quicksilver's nemesis minion.)
Boost:
Miguel Sepulveda
Quicksilver #26. Quicksilver Nemesis #2.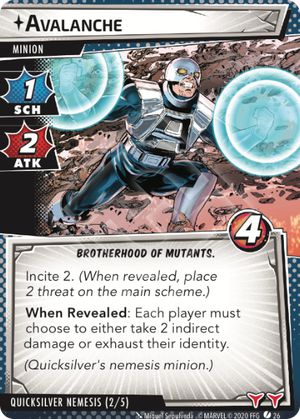 No review yet for this card.