Give to the Pietro Maximoff player.
You may flip to alter-ego form. Choose:
- Exhaust Pietro Maximoff → remove Need for Speed from the game.
- Exhaust your identity. You cannot ready your identity until your next turn ends. Discard this obligation.
Boost:
Denis Medri
Quicksilver #24. Quicksilver #.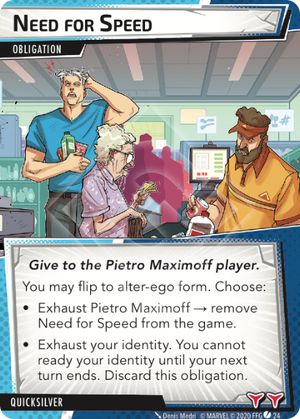 No review yet for this card.