Event
Attack.
Cost: 3.
Resource:
Hero Action (attack): Deal 7 damage to an enemy. If you are in Tiny hero form, this attack deals 1 additional damage to that enemy and gains overkill.
"You're going to want to ice that in the morning." — Wasp
Steve Ellis
Wasp #4. Wasp #4-6.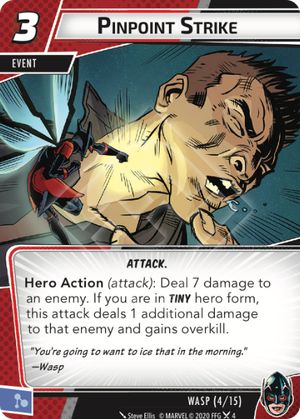 No review yet for this card.