When Revealed: The enemy with the highest ATK attacks the hero or ally with the highest ATK (first player decides ties.) If no attack was made this way, this card gains surge.
Boost:
"You are all beneath me!" —Abomination
Hulk #28. Hulk Nemesis #3-5.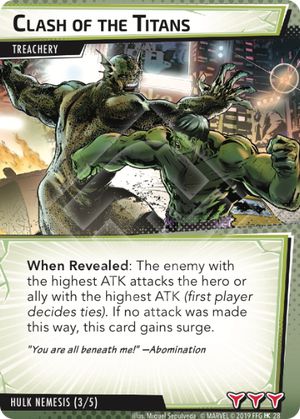 No review yet for this card.