Upgrade
Artifact. Item.
Cost: 2.
Resource:
You gain the Aerial trait.
Hero Action: Exhaust Cloak of Levitation → ready Doctor Strange.
"If you're gonna call yourself 'The Sorcerer Supreme', then you really should have a flying cloak." — Spider-Man
Doctor Strange #9. Doctor Strange #12.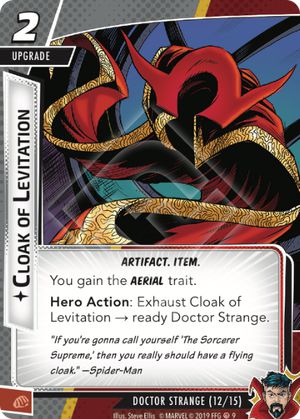 No review yet for this card.