Villain. Stage 1
Wrecking Crew.
Attack: 2. Scheme: 2. Health: 14.
While Wrecker is attacking, he gets +2 ATK if the attack is undefended.
When Wrecker schemes, place the threat on his side scheme instead of the main scheme.
The Wrecking Crew #2. Wrecker #1.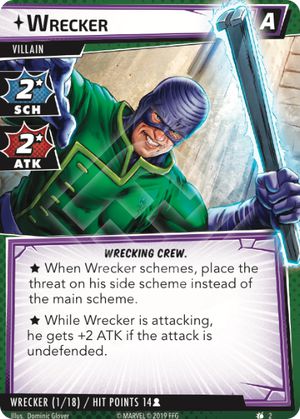 No review yet for this card.