Minion
Robot.
Attack: 2. Scheme: 1. Health: 8.
Edison's Giant Robot cannot take damage.
Hero Action: Spend a resource → until the end of the phase, treat this card's printed text box as if it were blank.
Boost:
Ms. Marvel #28. Ms. Marvel Nemesis #3.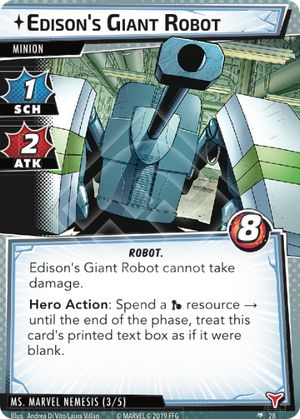 No review yet for this card.