Attachment
Skill.
Attack:
Scheme:
Attach to Red Skull.
Forced Interrupt: When Red Skull activates, give him an additional boost card for each side scheme in play. Then, discard this card. (Max once per activation.)
Boost:
"In chess, the only piece that truly matters is the King, and that's me." -- Red Skull
Jordan Gunderson
The Rise of Red Skull #134. Red Skull #13-14.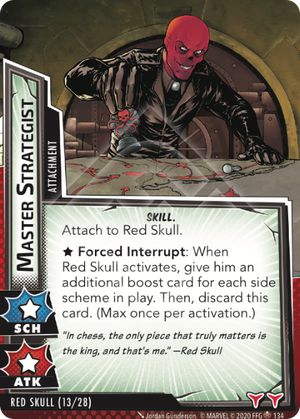 No review yet for this card.