Minion
Hydra. Mutate.
Attack: 2. Scheme: 1. Health: 5.
When Revealed: Discard cards from the top of the encounter deck until a Tech attachment is discarded. Attach that card to Zola's Mutate.
---
Boost
: Shuffle Zola's Mutate into the encounter deck.
Boost:
Bryndon Everett
The Rise of Red Skull #115. Zola #10-12.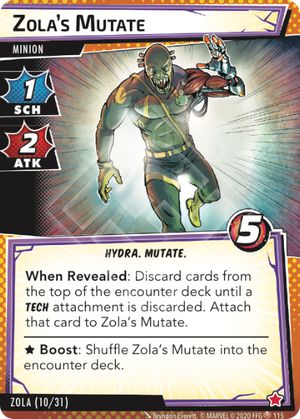 No review yet for this card.