When Revealed (Alter-Ego): Surge.
When Revealed (Hero): Discard X cards from the top of the encounter deck, where X is Crossbones' ATK. Take 1 indirect damage for each boost icon discarded this way.
Boost:
Patrick McEvoy
The Rise of Red Skull #67. Crossbones #11-12.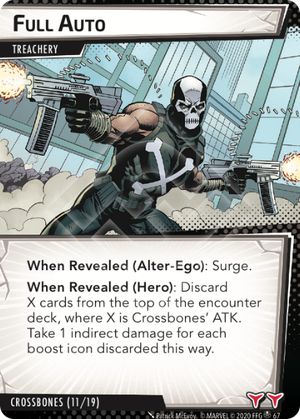 No review yet for this card.