Event
Arrow.
Cost: 1.
Resource:
Hero Action: Exhaust Hawkeye's Bow and choose a player → deal 3 damage to the villain and each minion engaged with that player.
"Anyone ever tell you how your eyes sparkle when you're angry?" -- Clint Barton
The Rise of Red Skull #6. Hawkeye #6-7.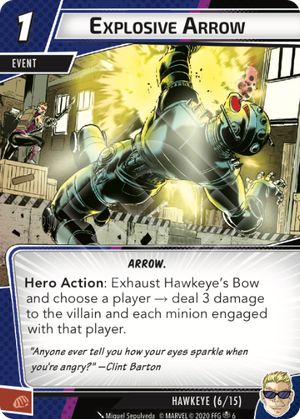 No review yet for this card.