Give to the Steve Rogers player.
You may flip to your alter-ego form. Choose:
- Exhaust Steve Rogers → remove Man Out of Time from the game.
- Discard half of the cards in your hand, rounded down. Discard this obligation.
Boost:
Captain America #26. Captain America #.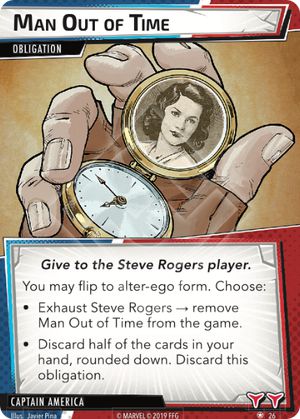 No review yet for this card.