Upgrade
Item.
Cost: 1.
Resource:
Interrupt: When Captain America would be defeated, set his hit point dial to 1 instead. Then, discard this card.
"A soldier, even a super-soldier, is only as strong as his ideals." -- Steve Rogers
Captain America #8. Captain America #12.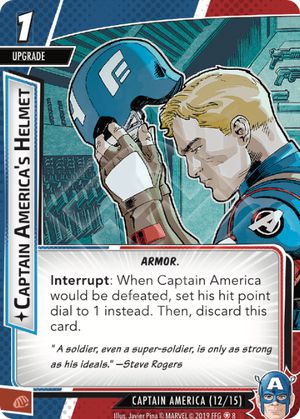 No review yet for this card.