When Revealed: The villain heals X damage, where X is equal to double the villain's stage number. If no damage was healed this way, this card gains surge.
---
Boost
: The villain heals 2 damage.
Boost:
The Green Goblin #36. Goblin Gimmicks #7-8.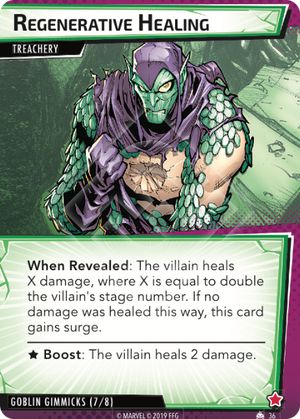 No review yet for this card.