Side Scheme
Starting Threat: 2.
"We are not a gang. We are so much more. We're family. An empire! A pantheon! And I? I am the Goblin King!" — Green Goblin
Each Goblin enemy (including Green Goblin) gets +1 ATK.
---
Boost
: Put Goblin Nation into play.
Boost:
The Green Goblin #27. Mutagen Formula #23.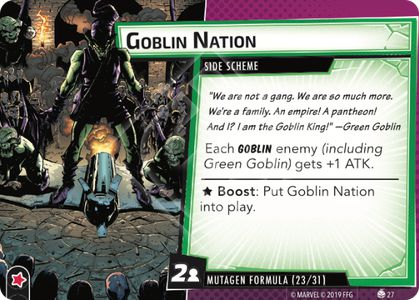 No review yet for this card.