Minion
Elite. Goblin.
Attack: 2. Scheme: 2. Health: 7.
Forced Response: After Goblin Knight attacks you, discard 1 card from the encounter deck. If that card is a [[Goblin]] minion, put it into play engaged with you.
---
Boost
: After this activation ends, shuffle this card into the encounter deck.
Boost:
The Green Goblin #22. Mutagen Formula #9.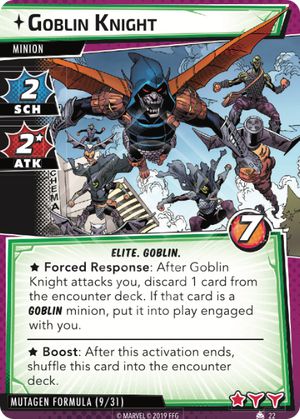 No review yet for this card.