When Revealed: Discard the top card of the encounter deck. Then, choose to either deal X damage to your hero or place X threat on the main scheme. X is 1 more than the number of boost icons on the discarded encounter card.
Boost:
Core Set #159. Black Panther Nemesis #4-5.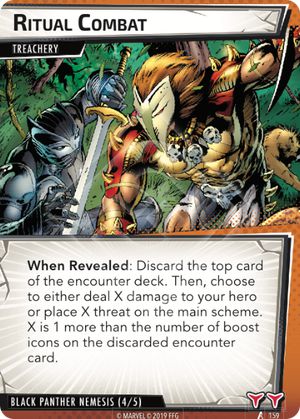 No review yet for this card.