Upgrade
Black Panther. Weapon.
Cost: 2.
Resource:
Special: Choose a player. Deal 1 damage to the villain and to each enemy engaged with that player (2 damage instead if this is the final step of this sequence).
(Play the "Wakanda Forever!" event to use this ability.)
Core Set #46. Black Panther #12.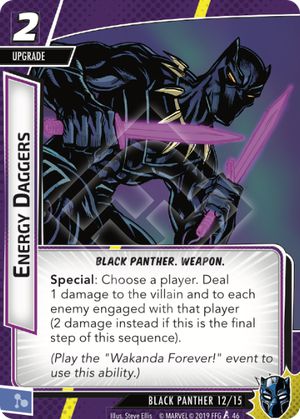 No review yet for this card.