Action: Change your form (flip your identity card). Then, draw up to your printed hand size.
"I know a thing or two about rage. And that kind of fury... it's not going to pass without taking someone with it." -- Jennifer Walters
Core Set #25. She-Hulk #10.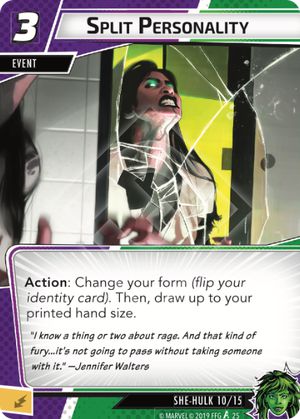 No review yet for this card.